Why Vertical Warehouses are the Future of Logistics — and Why Loading Docks Need to Adapt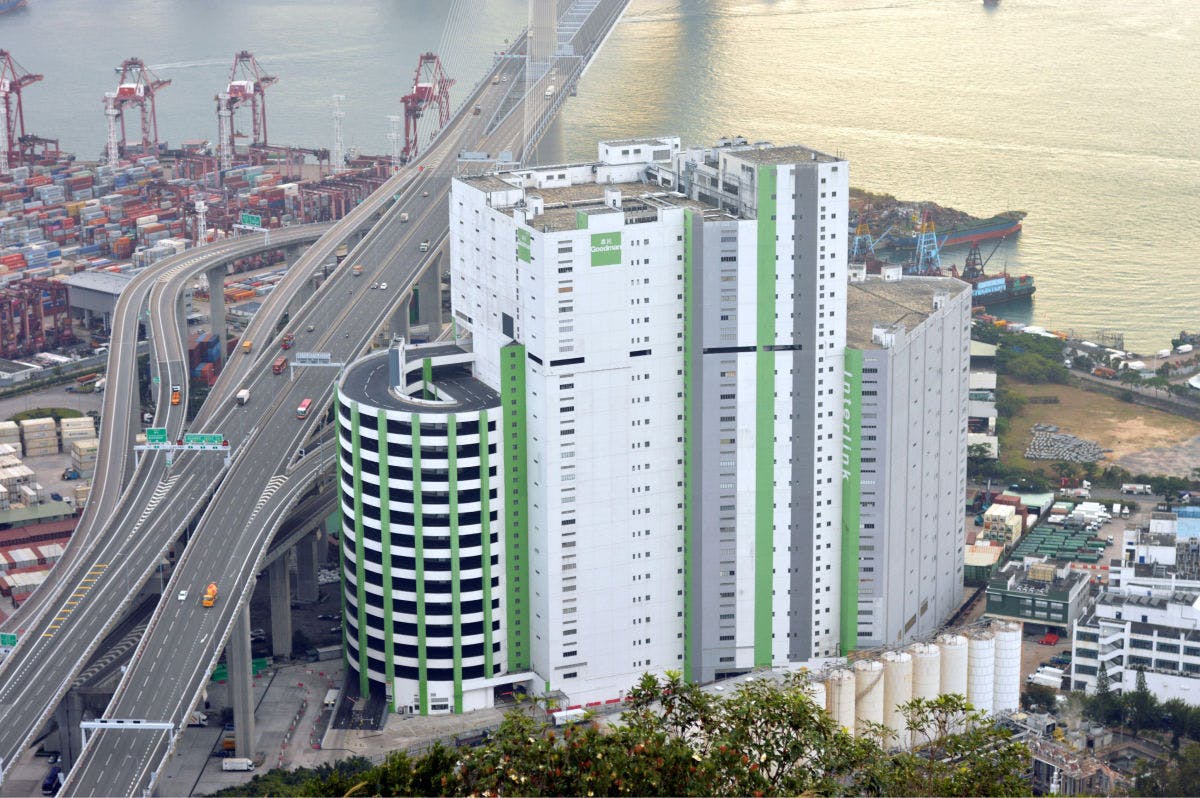 The traditional design of a warehouse — vast, flat, and horizontal — is increasingly at odds with the needs of today's supply chain. With an acute shortage of land upon which to construct more distribution centers, builders are shifting to a new model: the vertical warehouse.
Vertical warehouses, also called multi-story warehouses, are common across Asia and parts of Europe, where higher land prices and population densities have forced developers to build upward. In the U.S., increased demand for same- or next-day shipping, along with a surge in consumer spending accelerated by the pandemic, have spurred warehouse builders to establish sites closer to dense metropolitan areas. Vertical warehouses are increasingly the future of the industry at a time when demand is high and space is limited. This shift will in turn make it even more critical to optimize loading dock operations. Keep reading to find out why.
WHY ARE MOST WAREHOUSES FLAT TO BEGIN WITH?
One reason warehouses have traditionally been flat and wide is a lack of sufficient technology. Before the 1900's, cargo had to be lifted using human-powered levers and pulleys. In the 1920's, the introduction of the forklift allowed workers to package cargo into pallets and easily hoist them up high. In the 1950's and 1960's, pallet racks — shelves that allow pallets of goods to be stacked safely on top of one another — made way for a new era of vertically-organized cargo.
Starting in the early 2000's, manufacturers have been increasingly consolidating storage and distribution under one roof, meaning warehouses had to become bigger. In 2001, the average size of a new warehouse in the U.S. was around 80,000 sq. ft., swelling to almost 200,000 sq. ft. in 2017, according to an analysis by the real estate firm CBRE. Warehouses with 1 million sq. ft. of space are increasingly common — 2021 saw the highest-ever demand for industrial spaces of at least 1 million sq. ft. in the U.S.
Last year, the U.S. Energy Information Administration announced that warehouses have become the most common type of commercial building in the country, overtaking office space. And demand for space keeps growing. Global real estate services company JLL predicts the U.S. will need to add 1 billion square feet of industrial real estate — warehouses, distribution facilities, plants — by 2025 to keep up with e-commerce demand.
WHY WAREHOUSES MUST GET TALLER, NOT WIDER
Warehouses can't solely be built on sprawling, flat expanses anymore. There's simply not enough room for them.
Putting warehouses in strategic locations means builders have to think higher, not wider. Key sites include areas with access to large consumer bases, like the Lehigh Valley in Pennsylvania (close to New York City and Philadelphia), as well as the Chicago area, the Inland Empire in Southern California, and the Dallas and Atlanta areas. All saw huge demand last year for industrial leasing space. Space near these sites is scarce, and pricey.
And there is significant local opposition to more warehouses going up, increasing the need for builders and logistics operators to think smarter about how and where to build. People in Pennsylvania's Lehigh Valley have described experiencing "warehouse fatigue" as large facilities take over farmland and community spaces. Activists in California's Inland Empire have called out Amazon and other logistics giants for contributing to dangerous air quality due to increased trucks, diesel exhaust and other emissions linked to massive warehouses.
WHAT DOES THIS MEAN FOR LOADING DOCKS?
The rise in vertical warehouses makes it more important than ever to invest in optimizing loading docks.
With less square footage on the ground floor, vertical warehouses may have fewer loading doors. Even if additional loading docks are added on upper stories, which trucks can access by driving up ramps, the need for efficient loading dock operations will likely intensify.
Why? Vertical warehouses are coming online in the age of the "smart" warehouse, which rely on automation to sort goods, hoist items up high, and transport them throughout the warehouse space. A compressed warehouse footprint translates to a greater need for technological precision in order to reduce mistakes and injuries. This means that inefficient practices — such as stockpiling merchandise next to a loading dock while it waits for hours to be processed — become even more disruptive and unacceptable.
Multi-story warehouses also involve more freight elevators so that goods can be lifted to upper floors and shelves. Freight elevators may in turn act as another bottleneck that can lead to backups if operations are inefficient: consider the limited space next to some loading docks where cargo is swiftly ushered up an elevator at the Prologis Georgetown Crossroads facility in Seattle, the first multi-story warehouse in the U.S. The more portals that items must pass through to get to their destination — loading doors, elevator doors — the more likely that traffic backups can occur, underscoring the need for well-organized loading docks.
And with a smaller amount of horizontal sprawl, vertical warehouses have less parking space around them for trucks to wait. Truck drivers are already being detained too long waiting for their trailers to be loaded or unloaded, hours for which they're often not paid. This "dwell time" in turn contributes to more accidents on the road due to driver fatigue and a truck driver shortage as drivers leave the industry in search of better work. Efficient loading docks that allow trucks to enter and exit on time are essential to vertical warehouses with limited parking space.
Vertical or multi-story warehouses are the future of logistics, and the shift will have ripple effects on other systems in the supply chain. Operations at loading docks must quickly adapt to keep pace.
Questions?
Connect With us
Ask us anything or drop your email to stay in touch