Meet the Team: Anjennette Wong, Head of Talent
September 30, 2022  |  Kargo  |  3 min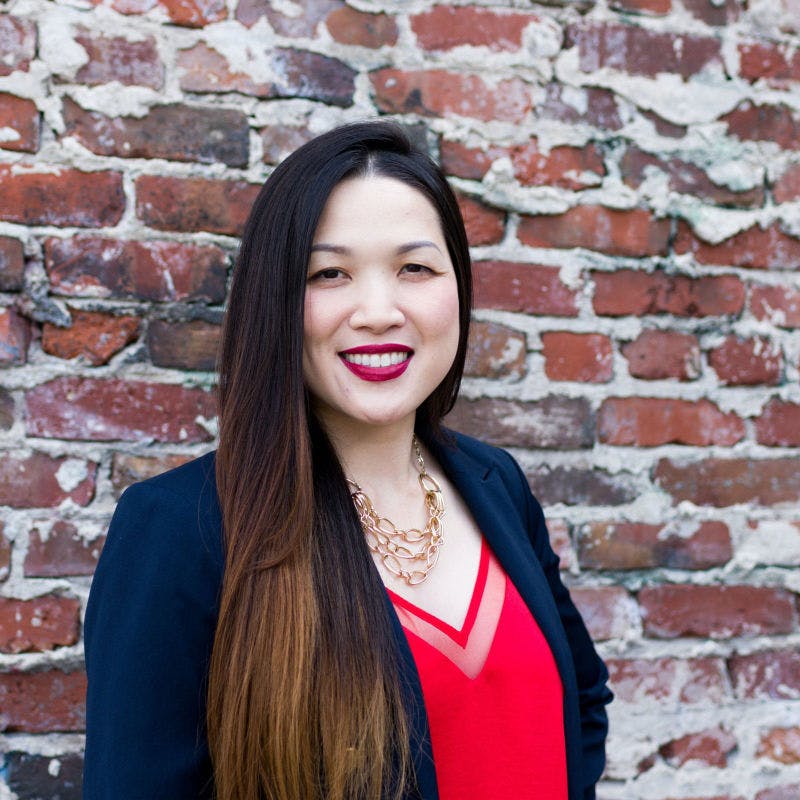 Joining in January 2021, Anjennette Wong was one of the first people to join Kargo. Since then, she has been the key to building the amazing team we have today. We sat down with Anjennette to learn more about her and her role.
WHY DID YOU DECIDE TO JOIN KARGO?
There were two reasons.
The first was Sam [Lurye], our founder and CEO. I had the privilege of working with Sam as an agency recruiter, helping him build the Kargo team from the ground up. For the year I worked with him prior to joining Kargo, I saw him grow and evolve into the inspiring and passionate leader he is today. I admire the empathy, compassion, and care he has for everyone on the team. Whether that be making sure we have the best health insurance, asking for open and transparent feedback on what's working and what's not working in the company, to making sure that we have all the support from our managers and peers to be successful in our roles.
The second is that I love startups. I've always enjoyed being a part of early-stage startups - this is actually my third adventure with an early-stage company. What made joining Kargo exciting was the opportunity to be a part of a company that is building a hardware and software solution for an overlooked industry that affects our everyday lives - the supply chain.
WHAT IS SOMETHING YOU'VE LEARNED SINCE JOINING KARGO?
I've learned that it is important to educate people - the team at Kargo, candidates and other stakeholders - about the supply chain and logistics industry. It is still a new space for most people, including the majority of the team at Kargo. This knowledge is important In order to fully understand the profound impact Kargo is having on the industry.
TELL US ABOUT THE TEAM AT KARGO…
I may be biased since I am Head of Talent but…the Kargo team is amazing! I've had the privilege of working alongside some of the most passionate, innovative, intelligent, and fun people I've ever worked with. Each and every day, we're constantly learning and growing together while embracing challenges along the way.
DESCRIBE THE COMPANY CULTURE…
Our company culture is based on operating without ego and being transparent, collaborative, inspiring, mission driven and fun! Our team hustles each and every day, but also takes the time to appreciate, reflect, and give thanks to where we are today and the journey it took to get us here.
Having a growth mindset is also important to our company culture. Everyone on our team has the desire to explore the unknown and embrace challenges along the way.
WHAT MAKES YOU THE MOST EXCITED ABOUT KARGO?
I'm excited for the next stage of hyper growth as we scale from 25 to 80, from 150 to 500, and beyond. It'll be a time for extreme patience, perseverance, and collaboration. A time to embrace the journey, while continuing to write the Kargo story each and every day. The current Kargo team has accomplished so much in the last year and I can't wait to see where we'll be a year from today.
SINCE YOU'RE BASED IN SAN FRANCISCO, WHAT IS YOUR FAVORITE THING TO DO IN THE CITY?
Adventure! That could be trying a new restaurant, going on an urban hike, checking out a pop-up event, or attending a neighborhood festival or concert. I love it all!
IF YOU'RE INTERESTED IN JOINING THE TEAM, HEAD TO OUR CAREERS PAGE!