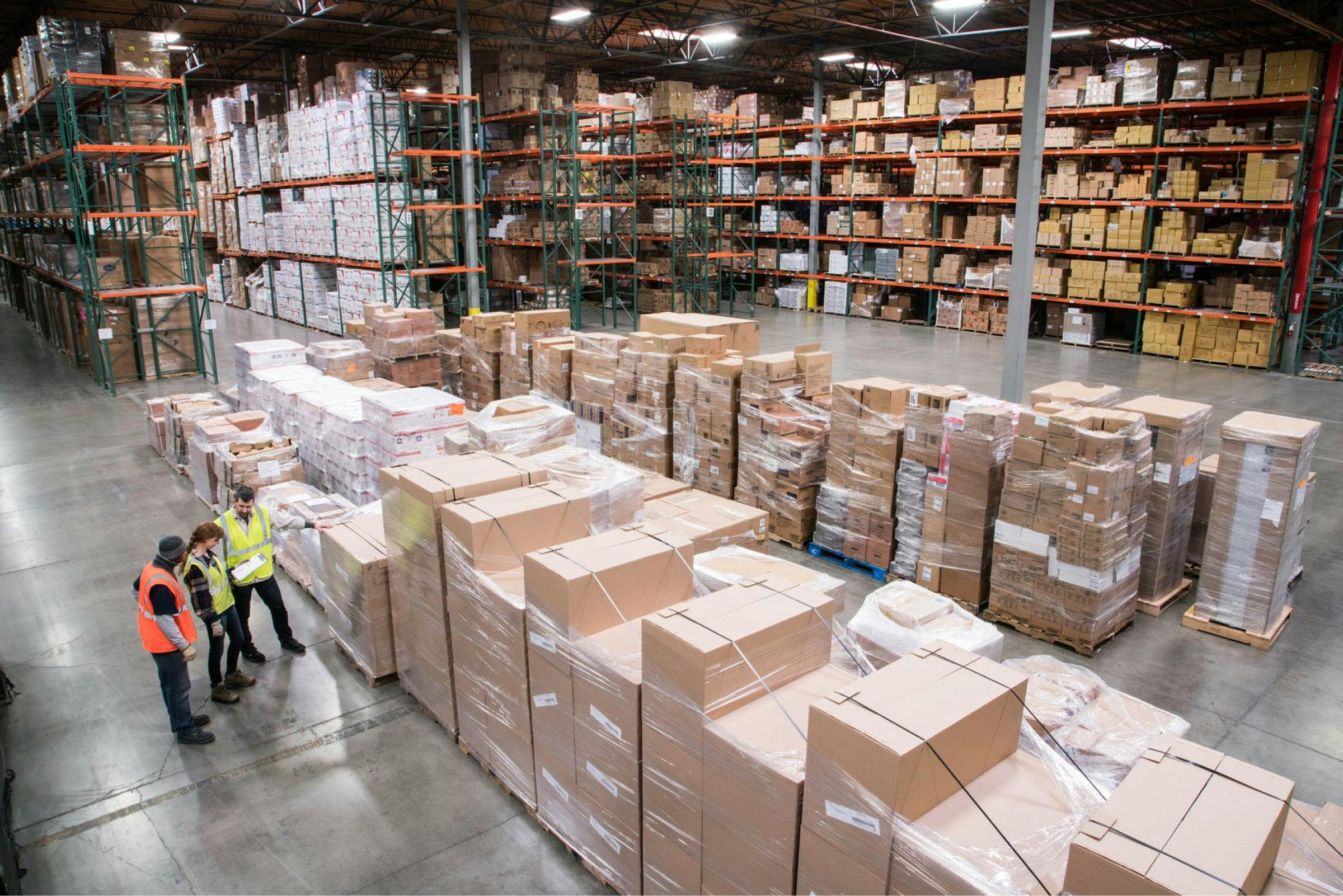 DISCOVER HOW COMPUTER VISION CAN BE USED TO REMOVE THE AMBIGUITY FROM FREIGHT CLAIMS AND MAKE THE PROCESS EASIER FOR EVERYONE.
Logistics providers are dealing with an unprecedented amount of freight claims, thanks to the now-constant interruptions in supply chains that have occurred over the last few years. Issues ranging from shipments being delayed to worldwide worker shortages are causing untold issues for logistics companies.
Freight claims are nothing new, but with the challenges the industry has been facing, these claims have been growing, costing 3PLs more time and money to resolve.
Up until now, technology hasn't been a big part of the solution. However, artificial intelligence, specifically emerging computer vision techniques, is proving effective in reducing human error, streamlining the claims process, and eliminating fraudulent claims altogether.
WHAT IS A FREIGHT CLAIM?
A freight claim is a report that is filed when a customer reports that the cargo arrived damaged, with parts missing, or it didn't arrive at all. Freight claims are filed by the customer as a way to get a response from the shipper - usually financial recuperation or getting the goods redelivered.
Damage or lost packages tend to happen as a result of human error during the shipping process, although not always. It can happen when items aren't packaged properly, they're mishandled, or when items shift during transport. This can make it incredibly challenging to track down the actual source of the problem, as well as make it difficult for customers to settle the claim - especially if multiple parties were involved in the shipping process or there is an overall lack of accountability.
WHAT ARE THE DIFFERENT KINDS OF FREIGHT CLAIMS?
There are four common types of claims. The kind of claim you file depends on what happened during shipping and whether the issue has been acknowledged. Knowing what kind of claim you need to file can make getting started easier.
1. Damage - This is what most people think of when they hear about freight claims. Usually, for this type of claim to be valid, there has to be visible damage that you notice right away. Obvious clues are crushed or punctured boxes or leaks.
2. Loss - Like damage, this one is pretty common. There's often no real way to track what happened to the package, it simply never arrives. In recent years, this has been exacerbated by package theft, like the recent high-profile coverage of thefts from trains in LA.
3. Shortage - With a shortage, something is missing from the order. Typically, this happens when large quantities of something are ordered or if there's a delivery that involves multiple boxes for one item.
4. Concealed damage or shortage - This is the hardest one to settle because it's often not noticed until everything has been signed for and the customer starts going through the shipment. For concealed damage or shortage claims, as the name suggests, the issue has been discovered by the shipper and covered up, with the hopes the end customer doesn't notice until it's too late.
WHAT IS THE FREIGHT CLAIMS PROCESS LIKE?
The freight claim process needs to be started as soon as possible. Start when the package arrives (or doesn't arrive) and you notice something is wrong. This isn't always possible, though. Concealed damage or shortage claims can be hard to notice until you start breaking them down unless you're missing an entire pallet of goods.
To ensure that you've got everything you need to make a claim, you should consider the following things:
- Report it as soon as possible. If you notice an issue when it's being delivered, don't sign for the package. That helps you start a paper trail that there was something wrong. However, if it's concealed, you won't be able to catch the problem on delivery. In that instance, report it as soon as you see something is either missing or damaged.
- Don't sign for the delivery without inspecting the package first. It should go without saying, however, if you're busy, it's easy to sign for something without even thinking about it.
- Take photos of everything. The container or pallet it was shipped in, the state it arrived in, the specific damage to the cargo, everything you think that could help prove your claim. If you can capture an image of it on the truck, even better. That can help narrow down where the issue was, although this isn't always possible.
Once you've gathered your evidence and filed a claim, it's time to wait. Freight claims can take a long time to sort, especially since there can be a lack of accountability throughout the shipping process. By law, shippers have to acknowledge your claim within 30 days, but it can take up to 120 days to settle the claim.
WHAT ARE THE CHALLENGES WITH FREIGHT CLAIMS?
Various trucks, trains, ships, warehouses and people are involved in getting an item to its final destination. This makes it difficult to pinpoint what happened, where it happened and who is responsible. The result? Lots of finger-pointing. Often, logistics providers shoulder the blame – costing them huge amounts of time and money – in an effort to maintain good relationships with their customers.
HOW CAN COMPUTER VISION HELP RESOLVE FREIGHT CLAIMS?
As frustrating as freight claims can be, technology can help. Computer vision, the use of artificial intelligence to train computers to 'see' or derive meaning from images, can be used to provide irrefutable evidence to support claims resolution. Computer vision solutions offer platforms that have photos and/or videos of every inbound and outbound shipment. This hard evidence is invaluable for 3PLs when they are navigating uncomfortable claims conversations with their clients. For example, if there is visual evidence that a pallet was damaged when it arrived at the 3PL's warehouse, it's much easier for customer success teams to achieve a favorable outcome during the resolutions process. As a result, claims can be resolved more quickly and 3PLs can maintain good relationships with their clients. Protecting margins and the client relationship.
Learn how Kargo does both of these things - prevents mistakes from happening and provides irrefutable visual evidence to dispute claims - at the same time, eliminating 100% of errant claims.
CONTACT US AT INFO@MYKARGO.COM!